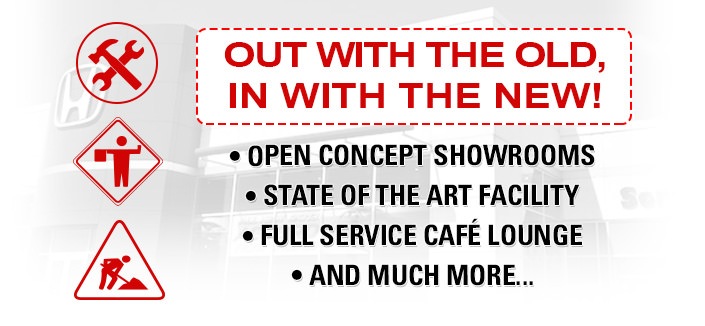 Breathing a new life in our dealership!
Expected Completion Date: Mid-February 2019
Mississauga Honda is currently undergoing a complete renovation and modernizing the appearance of the overall dealership. The new changes reflect our ongoing commitment of providing you with exceptional sales and service experience. Customers can expect to have an open-concept, newly renovated vehicle showroom and enhanced service lounge with updated technologies such as digital pricing boards. Additionally, we are going to have a full-service cafe lounge and completely re-designed washrooms that will accommodate everyone.
In the meanwhile, we want to remind you that our hours of operation are NOT AFFECTED by these changes and that we will continue to serve you in the best possible manner. We apologize for any inconvenience this may cause.